You really need to see this home and the property it is located on. It is just feet from the intersection of Alligator Creek and Venice Creek. It is sailboat water and has a nice view of the the water, boats passing by and trees across from it. You can make it your full time home, your winter retreat or a rental. It is very cozy with 2 bedrooms, kitchen has wood cabinets with Corian counters and a pass thru to lanai, living room has fireplace, all rooms have tile floors. There is a pool and spa, there is a boat lift. There have been many upgrades since 2013. Per owner, some upgrades include AC and duct work, pool and spa re-screened, refinished pool and spa, refrigerator and dishwasher, re-piped all incoming water lines. It is the smallest home on the block and is surrounded by upscale homes. Furniture is optional.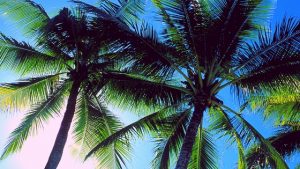 Our Area
Southwest Florida offers a wonderful climate. As a result, there are plenty of activities that can be enjoyed all year round. The cost of living is affordable which attracts people all over. Above all, Punta Gorda has not raised their property tax since 2012. Punta Gorda Isles is a beautiful deed restricted waterfront community with over 50 miles of canals. Most importantly, this provides easy access to Charlotte Harbor and the Gulf of Mexico. Most noteworthy, it's a true boater's paradise showcasing gorgeous homes and condominiums. Residents in Punta Gorda are very connected with the community and look out for each other as well. In addition, Fishermen's Village is a popular spot to grab a bite to eat or experience unique shopping.
Furthermore, right on the other side of the bridge is Port Charlotte. This is another town in Charlotte County that offers a variety of restaurants and shopping. You can enjoy nearby beaches, parks, golfing, etc. Finally, Port Charlotte has the Tampa Bay Rays spring training baseball stadium. Whether you enjoy sports or just want to relax, we have it all.
Please Like Our Facebook Page
https://www.facebook.com/FiveStarRlty/