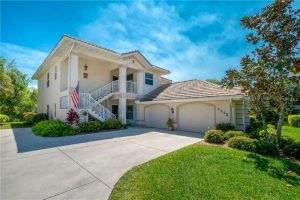 Beautiful Second Floor Condo located at 3112 Club Drive #224, Port Charlotte, Florida. Wow! This will be your first word as you enter this beautiful appointed second floor condo. You will instantly feel right at home. My wife says this condo "hugs" you when you walk in and she's right, it does. Nearly every inch of this condo has been updated to the highest standards ...
Read More
Contact us about this Listing
We respect your online privacy and will never spam you. By submitting this form with your telephone number you are consenting for an agent at FiveStar Realty to contact you even if your name is on a Federal or State "Do not call List".
Search for Property for Sale