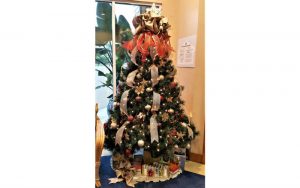 Whether you would prefer not to cook or are away from your family, please see the following restaurants that will be open in Punta Gorda for Christmas Day. Blue Turtle- 139 W. Marion Avenue, (941) 637-9477 Captain's Table- 1200 W. Retta Esplanade, (941) 637-1177 Celtic Ray- 145 E. Marion Avenue, (941) 916-9115 F.M. Don's- 201 W. Marion Avenue, (941) 637-8800 Italia- 127 W. Marion Avenue, ...
Read More
Contact us about this Listing
We respect your online privacy and will never spam you. By submitting this form with your telephone number you are consenting for an agent at FiveStar Realty to contact you even if your name is on a Federal or State "Do not call List".
Search for Property for Sale