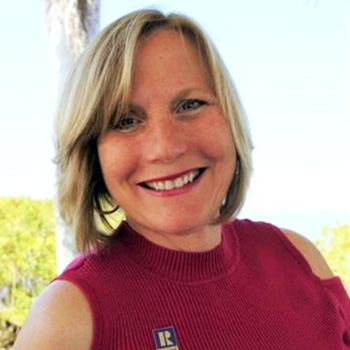 Sharon Huck is Professional!
Sharon Huck is professional, always available when contacted, knowledgeable and a pleasure to work with. Sharon fully explained the process and answered all my questions throughout the process. EXCELLENT REALTOR!! Sharon Huck gets "FIVE STARS"!!
Linda C.
I Was Impressed!
Sharon was very professional. I was impressed at her willingness to show me several homes at my convenience.
Michael O.
I would Highly Recommend Sharon!
Cannot say enough about Sharon. She actually picked out our home sight unseen after working with her for almost one year. She knew what we wanted and needed. I would highly recommend using Sharon.
Harold & Tudee D.
Will Call Sharon!
Sharon was extremely helpful in guiding me through the listing to the sale. She always returned my calls promptly giving details of closing down to the penny. Hope I can return to call in the future! Will call Sharon!
Regine E.
She is 100% for her Client!
She works hard to sell your property. She is 100% for her client.
Richard & Nellie Z.
Sharon was Knowledgeable!
Sharon was knowledgeable about the entire Punta Gorda area. She was always available, professional and acted with the appropriate urgency. Sharon is genuinely a very nice person and very down to earth. Our experience was positive from start to finish and she did an outstanding job.
Thomas & Karen S
My boyfriend and I were
My boyfriend and I were struggling to find a home. When our realtor was out of town due to an emergency Sharon stepped in and made sure we could still look at homes and find a place as soon as possible. She gave us a lead to our current home by inviting us to come to an open house. We ended up loving the home and area and made our purchase! We are grateful that she recommended for us to come to the open house that day and find our perfect home 🙂
Nicole Balaszek
Great to work with! Not
Great to work with! Not pushy and very informative. She want to help you find what you really want, not what someone wants to sell you.
Penny S Lyon
My husband and I met
My husband and I met Sharon while she was with another client at a model home, took her card and called her to help us find a lot, she was so helpful, kind and took time to explain how things work as well as showing us dozens of properties in the short time period we had. Excellent service, I know our children will be calling her when they get ready to move to South Florida as well. Great experience beginning to end.
Cynthia Pellegrino
Lucky to Have Found Sharon
In my time of need Sharon was very understanding of my family and was very helpful in getting a good deal for us.We are lucky to have found her.
M. Blier
Sharon is Super!
Sharon is a very caring and knowledgeable person. She went above and beyond to help us navigate what turned out to be a very stressful move due to personal health issues. She is a valuable asset to your company. I was prepared to stop the entire deal and she remained calm and got me through a very tough time. She is SUPER.
W&CD
About Me
My name is Sharon Huck. I was born and raised in the Chicagoland area. I moved to Charlotte County Florida in 2003 with my husband and children. I am and have been involved in many community organizations such as Boy Scouts, Girl Scouts, Keep Charlotte Beautiful, mentoring with Big Brothers Big Sisters, volunteering in the schools and many church functions just to name a few.
My business background has developed by organizational, professional and strong customer service skills to be able to serve you better. I am a member of the National Association of Realtors and The Punta Gorda – Port Charlotte -North Port Association of Realtors. I have also participated in the Mike Ferry Organization Training for Real Estate, which is endorsed by the National Association of Realtors. Mike has been cited as one of the five most influential people in real estate.
Five Star Realty is a member of the Leading Real Estate companies of the World. World Wide Network- over 600 member companies in 30 countries. That connection offers additional avenues to obtain buyers for your home.
Five Star Realty is also a direct partner with Arthur Rutenberg New Construction Homes, and SandStar Design Center, which provides referrals for clients needing vacant land to build. We have our own Rental/Management office that provides a steady stream of prospects interested in buying and building in the area. When you hire me, you get the experience of our entire Five Star Realty office working to meet your needs whether selling or buying your next home.
I value my customers, your satisfaction is my highest priority.
Use the form below to send me a message.