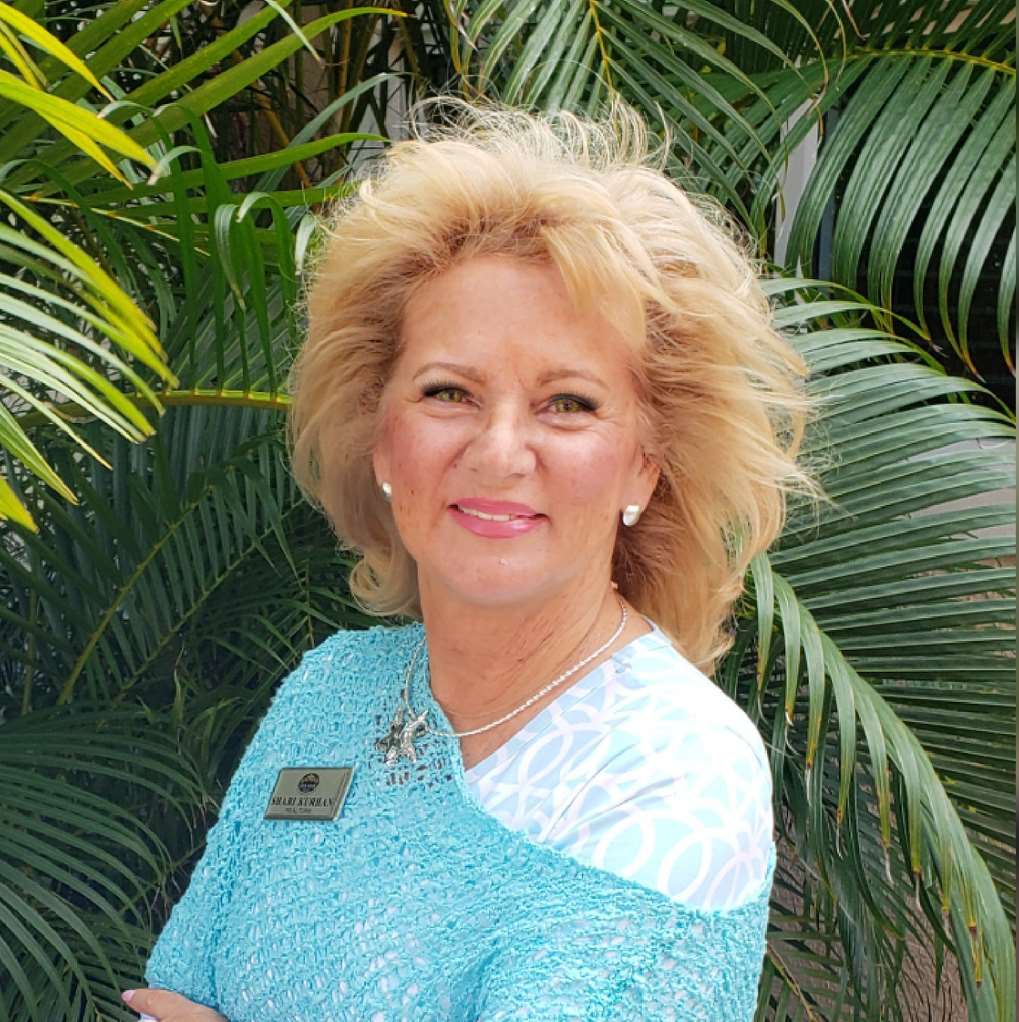 Very Professional and Knowledgeable
Shari was very professional and very knowledgeable about the Florida area. She always answered our calls and in fact, initiated calls to see if we had any questions. She is very kind and went above and beyond for us. She provided her knowledge of the local market which allowed us to find everything we needed to set up our new home.
Christopher & Carol S.
She is the best!
She is the best. I cannot say enough nice things about her.
Charles H.
Shari was so professional!
Shari was very diligent and hard working to keep us abreast of all the happenings with the loan company and the needs of the appraisal, surveys, home inspection, flood insurance, homeowners insurance, etc. Shari was so professional when we learned that we would be unable to close on set closings and she moved right along to set up closing 2 weeks later and made it happen. Thank you Shari.
Maureen L.
Shari was great!
Shari was great. So friendly and helpful us work through our goals for finding the right kind of house for us. She's a good counselor and kept sending listings to look at and always followed up. Her designer background was also helpful to us.
Martin & Becky H.
Shari was amazing!
Shari was amazing! From her great personality and kind demeanor, she was a pleasure to work with. All calls, texts, emails were answered in a timely manner. She is very professional, knowledgeable of the area and buying a house. We would recommend her to anyone looking for a future home.
Daniel & Suzanne
Shari did a great job!
Shari did a great job- I can only convey accolades for service and her attention to details- I would definitely recommend her.
Virginia B.
Great 5 Star Asset!
Shari was a joy to work with. She was always available by phone or person. Went far above the bar of excellence working with us. Also followed up many times with us after sale was completed to see if she could help us in anything needed. Great 5 Star Asset!
Ronald & Judith H.
Shari was professional all the way
Shari was professional all the way- she had a grasp on the market. Easy and great to work with.
Gabriel & Jane Olah
A pleasure to work with!
Shari was a pleasure to work with. Any problems that arose, she took full ownership to get them resolved. She seemed to really care and took an interest in selling our house. She had a great attitude and communicated well. She seemed to bend over backwards to make things right and as easy for us as possible,
Kathryn K.
Very personable
Shari was very personable and did an excellent job for us. We highly recommend her to other prospective buyers.
Donald & Darlene
She was upbeat and very knowledgeable
She was upbeat and very knowledgeable. Always available to answer questions. Kept me calm and made the whole operation seamless.
Angelo & Yolanda C.
Shari gives 110%
Shari gives 110%. She did everything possible to assist me with the purchase of my home. She took the time to fully understand my need and she was very supportive and helpful. I would recommend her in a heart beat!
Penny B.
Professional Job!
Shari does a professional job of handling sales and purchases. She has become a good friend.
Martin & Becky H.
My boyfriend and I were
My boyfriend and I were struggling to find a new home during the pandemic and Shari was extremely helpful. She made sure we made a good choice in picking our first home. She made us feel like family and spent alot of time searching for the perfect home! She even brought us a house warming gift the day we moved in. She is extremely professional and has a great personality. We highly recommend her as a realtor to help anyone find a home 🙂
Nicole Balaszek
We were introduced to Shari
We were introduced to Shari by Linda Wilkinson who worked at Five Star before retiring. From the beginning Shari was upbeat, fun, and most of all knowledgeable about the area. I would highly recommend her to any prospective buyer or seller. Thanks, Shari!
KATHY COAKLEY
Wonderful
Shari was wonderful to work with. She was professional, caring and more than willing to help us in any way she could. Shari met all of our real estate needs. We give Shari Five Stars!
KD&ES
About Me
Born and raised on the Long Island Sound of Connecticut, I spent most of my summers visiting Florida and family in the Ocala area. I relocated to Texas where I was blessed to raise a family in the boom of the building era.
I left behind the tech world of DataComm and opened a thriving Interior Design business. For more than 10 years, I specialized in the decorating of new construction and high end custom homes. Later worked directly for many builders doing finish-outs and Models.
When my son went off to college the "water" called me back to the East coast but only a wee bit further south where I never had to shovel an ounce of snow again!
With my experience in the housing industry it was natural to engage into the real estate market where I could continue my passion! Allow me to bring my special insight to your journey whether it be helping you find the perfect home, or my skills to market your existing home with Five Star Realty.
Anyone who has ever visited our little paradise here in Punta Gorda knows how fortunate we are to be able to boat, paddle, fish or just relax the days away basking in this wondrous wintry 80 degree weather!
Southwest Florida…Come Home to Paradise!
Use the form below to send me a message.