Punta Gorda Recreational Activities
There are always recreational activities to do in Punta Gorda, Florida. Whether you want to be indoors or outdoors, a large variety is sure to please. Above all, Punta Gorda is a beautiful area with many easy accessible activities.
Parks and Wildlife:
Peace River Wildlife Center & Ponce De Leon Park: 3400 Ponce de Leon Parkway in Ponce De Leon Park, Punta Gorda. This non-profit services the needs of injured and orphaned wildlife. (941) 637-3830
Babcock Wilderness Adventures: Game preserve is 100 square miles which include: recreational hunting, horseback riding or hiking in the preserve. Located at 8000 State Road 31, Punta Gorda, FL 33982. Reservations: (800) 500-5583
Octagon Wildlife Sanctuary & Rehabilitation Center: 41660 Horseshoe Rd., Punta Gorda, FL 33982. Non- profit sanctuary that provides for abandoned and abused exotic wildlife. It consists of lions, tigers and bears along with primates, reptiles, birds and more! Charge of $10 for adults, $5 for Seniors 55+ and children 8-17 (Children under 8 are free.) Open weekends (239) 543-1130
Charlotte Harbor Environmental Center: 10941 Burnt Store Road, Punta Gorda. Over 840 acres facility offers nature trails, picnic areas, and education on local environmental and natural history. (941) 575-4800
Museum/Art Galleries:
Muscle Car City Museum: Located 10175 Tamiami Trail, Punta Gorda. 99,000 square foot museum with well over 200 vintage classic cars and hot rods spanning 35 years of makes and models. (941) 575-5959 Adult Day Pass: $12.50 + tax Child Ages 2-12 yrs. old: $6.00 + tax
Train Depot: Punta Gorda's Historical train station was renovated by volunteers and has a gift shop and antique shop. 1009 Taylor Road, Punta Gorda, (941) 639-6774
Military Heritage Museum: Displays authentic artifacts and memorabilia. Located 900 West Marion Avenue, Punta Gorda (941) 575-9002
Blanchard House Museum: African American history and culture in Charlotte County. Located on 406 Martin Luther King Jr. Boulevard, Punta Gorda (941) 575-7518
Peace River Botanical & Sculpture Gardens, Inc.: Located 5827 Riverside Drive. Punta Gorda. 27-acre waterfront oasis will encompass the diversity of five ecosystems including marshlands, wetlands, mangroves, uplands, a tidal basin and an island amphitheater. Flowering trees and plants will bloom throughout the year. And more than 15,000 sq. ft. of boardwalks and docks are planned to provide optimum viewing of the park's massive sculptures.
Biking/Skating:
Charlotte BMX Track: 2505 Carmalita Street, Punta Gorda (941) 637-1676
Captain Don Cerbone Memorial Skate Park: Inline and Skateboard Park, 2605 Carmalita Street, Punta Gorda, (941) 505-8686
Punta Gorda Speedway: Punta Gorda Speedway is located at the Charlotte County Airport on 8655 Piper Road in Punta Gorda (941) 205-8925
Random Activities:
Bowland: 3192 Harbor Boulevard, Port Charlotte, (941) 625-4794,
Treasure Lanes: 1059 Tamiami Trail, Port Charlotte, (941) 625-3930,
Charlotte Players: A volunteer-based organization providing quality theater arts programs to educate, entertain and enrich the Southwest Florida Community. 1182 Market Circle, Port Charlotte (941) 255-1022
Charlotte Sports Park: Stadium with 5,150 fixed seats, 360-degree concourse and boardwalk, luxury suites, practice fields, and kids playground. Spring training home of the Tampa Bay Rays. 2300 El Jobean Road, (941) 235-5010
Fishermen's Village: Shop, dine, relax. 1200 W. Retta Esplanade, Punta Gorda, (941) 639-8721
Florida Tracks & Trails: Featuring tracks, trails, paintball, zip line, general store and a beach. Get wet, wild and dirty, and make sure you watch for special concerts and festivals. 39450 Bermont Road, Punta Gorda (844) 743-3388
Laishley Park Splash Pad– Interactive fountain at the park with covered seating and much more. 100 Nesbit Street, Punta Gorda
Redneck Mud Park: Florida's largest off-road mud camp featuring an oval mud race track, mudding trails, camping, RV parking. 44570 Bermont Road, Punta Gorda (239) 691-8557
Regal 16 Cinemas: Located at the Port Charlotte Town Center Mall, 1441 Tamiami Trail, Port Charlotte, (941) 623-0111
Sun Flea Market & Kidstar Park– Indoor air conditioned market with over 60 vendors and amusement park offering laser tag, go karts, miniature golf, games, etc. 18505 Paulson Drive, Port Charlotte
Visual Arts Center– Vision to provide everyone a place to enjoy the arts with opportunities to learn and appreciated all visual art forms. 210 Maud Street, (941) 639-8810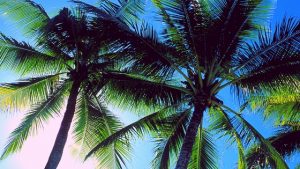 Our Area
Southwest Florida offers a wonderful climate. As a result, there are plenty of activities that can be enjoyed all year round. The cost of living is affordable which attracts people all over. Above all, Punta Gorda has not raised their property tax since 2012. Punta Gorda Isles is a beautiful deed restricted waterfront community with over 50 miles of canals. Most importantly, this provides easy access to Charlotte Harbor and the Gulf of Mexico. Most noteworthy, it's a true boater's paradise showcasing gorgeous homes and condominiums. Residents in Punta Gorda are very connected with the community and look out for each other as well. In addition, Fishermen's Village is a popular spot to grab a bite to eat or experience unique shopping.
Furthermore, right on the other side of the bridge is Port Charlotte. This is another town in Charlotte County that offers a variety of restaurants and shopping. You can enjoy nearby beaches, parks, golfing, etc. Finally, Port Charlotte has the Tampa Bay Rays spring training baseball stadium. Whether you enjoy sports or just want to relax, we have it all.
Please Like Our Facebook Page
https://www.facebook.com/FiveStarRlty/