Read below for Punta Gorda October events. There is always something good happening in Punta Gorda, Florida. There are many upcoming October events and new festivals from month to month. Above all, the local friendliness will make it all enjoyable.
Alive After 5 – Every third Thursday from 5:00 to 8:00pm in Downtown Punta Gorda
Saturday Farmers Market – Every Saturday from 8:00am to 1:00pm on Taylor Street in front of the Courthouse
Parks That Teach – Free walking tour every 1st Saturday and 3rd Wednesday of the month from 9:30am-11:00am. Departs from Fishermen's Village/Linear Park (for more information, call the Master Gardeners at 941-764-4340)
Oktoberfest – at Sandra's Restaurant, 111 W Olympia Ave October 4th from 4:00pm to October 6th at 4:00pm.
Walk to End Alzheimer's – Together, we can end Alzheimer's disease.  October 5th from 8:00am to 11:00am at Laishley Park.
Trop Rock Junkies – At Hurricane Charley's Raw Bar & Grill, 300 W Retta Esplande on October 12th from 8:00pm to 11:00pm for the Charlotte Harbor Parrot Head Club Annual Birthday Party
Food Truck Feastival – First Annual Food Truck Feastival for Peace River Pride at Laishley Park on October 19 from 12pm to 6:00pm.  A wide variety of the area's best food trucks serving food from around the world!  Music and dancing with beer and wine ice-cold and flowing!
Oktoberfest at F.M Don's – 201 W Marion Ave on October 20th from 4:00-7:00pm.
Halloween Party – An adult costume Halloween extravaganza at Angela's Café Italiano next to the Chamber office at 252 W Marion Avenue.  Live music, heavy hors d'oeuvres and happy hour bar on October 25th from 7:00pm to 11:00pm.  Space is limited.
Haunted Hayride and Demon Walk – Little Bear Sanctuary and Shelter Farm Sanctuary are joining forces for a joint sanctuary fundraiser!  All donations go directly to the sanctuaries and animals.  October 26th from 6:00pm to 10:00pm at Little Bear Sanctuary, 2280 FL-31.
4th Annual Big Orange Music Festival – Blackberry Smoke, The Allman Betts Band, Joanne Shaw Taylor, J Edwards, JD Simo and Champ Jaxon. Food Trucks, Vendors and much more at Laishley Park, 120 Laishley Court October 26th.
3rd Annual Throwback to the 50s at Fisherman's Village – October 26th from 12:00pm to 4:00pm.  Featuring Nick Dattilo and the Legends Band in the Village Courtyard, Boomers, a 5-piece band will be playing near Good 'Ole Days Coffee Café and CJ & Dori will be featured in the third section of the Village.  Free admission/parking.
Muscle Car City's Auto Flea Market – 10175 Tamiami Trail – No admission fee to enter the Diner, Memorabilia Store, Speed Shop or Indoor "For Sale" Car Corral.  Please, no coolers.  October 27th from 7:00am to 1:00pm.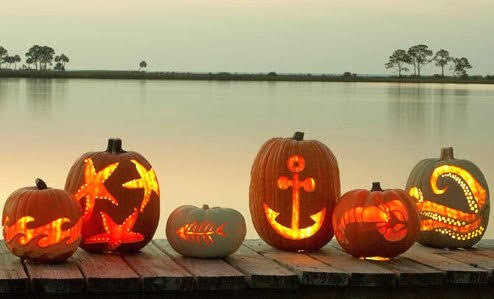 Our Area
Southwest Florida offers a wonderful climate. As a result, there are plenty of activities that can be enjoyed all year round. The cost of living is affordable which attracts people all over. Above all, Punta Gorda has not raised their property tax since 2012. Punta Gorda Isles is a beautiful deed restricted waterfront community with over 50 miles of canals. Most importantly, this provides easy access to Charlotte Harbor and the Gulf of Mexico. Most noteworthy, it's a true boater's paradise showcasing gorgeous homes and condominiums. Residents in Punta Gorda are very connected with the community and look out for each other as well. In addition, Fishermen's Village is a popular spot to grab a bite to eat or experience unique shopping.
Furthermore, right on the other side of the bridge is Port Charlotte. This is another town in Charlotte County that offers a variety of restaurants and shopping. You can enjoy nearby beaches, parks, golfing, etc. Finally, Port Charlotte has the Tampa Bay Rays spring training baseball stadium. Whether you enjoy sports or just want to relax, we have it all.
Please Like Our Facebook Page
https://www.facebook.com/FiveStarRlty/