Punta Gorda June Events
Read below for Punta Gorda June events. There is always something good happening in Punta Gorda, Florida. There are many upcoming June events and new festivals from month to month. Above all, the local friendliness will make it all enjoyable.
Third Thursday Wine Walk– Every third Thursday from 5:00pm-8:00pm in Downtown Punta Gorda.
Saturday Farmers Market– Every Saturday from 8:00am to 1:00pm on Taylor Street in front of the Courthouse.
Parks That Teach– Free walking tour every 1st Saturday and 3rd Wednesday of the month from 9:30am-11:00am. Departs from Fishermen's Village/Linear Park (for more information, call the Master Gardeners at  941-764-4340)
Muscle Car City Monthly Car Show– Every third Saturday of every month from 9:00am-1:00pm on 10175 Tamiami Trail. Free to car show owners, free to public. No admission fee to enter the Diner, Memorabilia Store, Speed Shop or Indoor "For Sale" Car Corral.
St. Vincent Rummage Sale– June 1st from 8:00am-11:00am located at St. Vincent de Paul on 25200 Airport Road. A variety of items will be available and the proceeds will help  the organization providing assistance to deserving families and individuals throughout  Charlotte County.
West Indian Carnival Festival– June 1st from 10:00am-9:00pm at Laishley Park on Nesbit Street. Admission is $10.00 per person.
Cooking with C.A.R.E.– June 6th from 6:00pm-8:00pm located at Isles Yacht Club on 1780 W. Marion Avenue. Fundraising event featuring live cooking demonstration. Admission is $50 donation to C.A.R.E.
2nd Annual Southwest Florida Attractions Association– June 8th from 10:00am-3:00pm located at Fishermen's Village on 1200 W. Retta Esplanade. Enjoy exhibitor booths, games, live music, shopping and food.
3rd Annual Bluegrass Festival– June 15th from 11:00am-3:00pm located at Fishermen's Village on 1200 W. Retta Esplanade. There will be live bluegrass and folk music, shopping, food, etc.
Muscle Car City Monthly Auto Flea Market– June 30th from 7:00am-1:00pm at Muscle Car City on 10175 Tamiami Trail.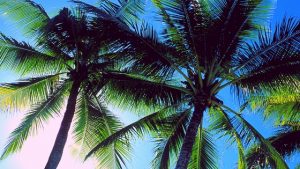 Our Area
Southwest Florida offers a wonderful climate. As a result, there are plenty of activities that can be enjoyed all year round. The cost of living is affordable which attracts people all over. Above all, Punta Gorda has not raised their property tax since 2012. Punta Gorda Isles is a beautiful deed restricted waterfront community with over 50 miles of canals. Most importantly, this provides easy access to Charlotte Harbor and the Gulf of Mexico. Most noteworthy, it's a true boater's paradise showcasing gorgeous homes and condominiums. Residents in Punta Gorda are very connected with the community and look out for each other as well. In addition, Fishermen's Village is a popular spot to grab a bite to eat or experience unique shopping.
Furthermore, right on the other side of the bridge is Port Charlotte. This is another town in Charlotte County that offers a variety of restaurants and shopping. You can enjoy nearby beaches, parks, golfing, etc. Finally, Port Charlotte has the Tampa Bay Rays spring training baseball stadium. Whether you enjoy sports or just want to relax, we have it all.
Please Like Our Facebook Page
https://www.facebook.com/FiveStarRlty/