https://youtu.be/OSMsvFVjZ28
Five Star Realty Open Houses
Find out what's going on this weekend in Charlotte County. Come check out these wonderful homes in Punta Gorda. Watch the video to see what open houses you can attend Saturday, March 16th through Sunday, March 17th.
Saturday 3/16/2019:                                                       
Sandy Vale will be holding an open house on Saturday, March 16th from 12:00PM-3:00PM. Location is 25159 Rosamond Court, Punta Gorda, FL 33983.
Sunday 3/17/2019:     
Debra Trenholm will be holding an open house on Sunday, March 17th from 10:00AM-1:00PM. Location is 8600 Lake Front Court, Punta Gorda, FL 33950.
Monica Vallee
will be holding an open house on Sunday, March 17th from

12:00PM-2:00PM. Location is 26103 Salonika Lane, Punta Gorda, FL 33983.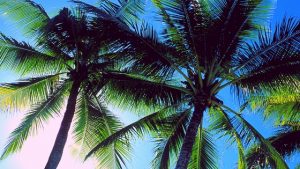 Our Area
Southwest Florida offers a wonderful climate. As a result, there are plenty of activities that can be enjoyed all year round. The cost of living is affordable therefore attracting people all over. Above all, Punta Gorda has not raised their property tax since 2012. Punta Gorda Isles is a beautiful deed restricted waterfront community with over 50 miles of canals. Above all, this provides easy access to Charlotte Harbor and the Gulf of Mexico. Most noteworthy, it's a true boater's paradise showcasing gorgeous homes and condominiums. Residents in Punta Gorda are very connected with the community and look out for each other as well. Certainly Fishermen's Village is a popular spot to grab a bite to eat or experience unique shopping.
Furthermore, right on the other side of the bridge is Port Charlotte. This is another town in Charlotte County that offers a variety of restaurants and shopping. You can also enjoy nearby beaches, parks, golfing, etc. Finally, Port Charlotte has the Tampa Bay Rays spring training baseball stadium. Whether you enjoy sports or just want to relax, we have it all.
Please Like Our Facebook Page
https://www.facebook.com/FiveStarRlty/