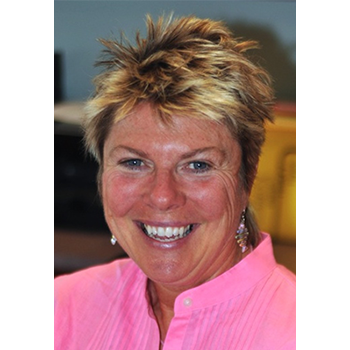 Pleasant, Patient and Trustworthy!
First time buyer, on my own. Bill and Nancy Richey provided a "hand-holding guidance I needed to gain the confidence and knowledge to make an educated decision leading to purchasing the home I was looking for. In between searches, Bill kept in contact with me, reminding me "he had my back," reassuring me my home was out there, we would find it. Always pleasant, patient and trustworthy. Bill and Nancy Richey were not only my realtors, they became my friends.
Holly W
Above and Beyond!
We were blessed to have Nancy Richey as our agent. We met her through good luck. She and Bill addressed every need and trouble spot that arose. They both responded quickly and professionally, but really cared about us as people more than clients. We felt confident and secure the whole time. They went above and beyond the norm. We would be lucky to call them friends someday!
Fred & Joan W.
Knowledgeable, Professional, Dependable
You can tell Nancy has a passion for her work. She is knowledgeable, professional, dependable and timely in everything she does. She goes way beyond the call of duty. This girl has it goin' on! She will be one of your future "stars"!
Robert & Suzanne M.
Incredible Job!
We never met or spoke to Gail Cleaver, we worked with Nancy Richey. Nancy did an incredible job in assisting us with our purchase. I would recommend her very highly to anyone buying or selling real estate in the Punta Gorda area.
Jim S.
Friendly and Professional
Together Nancy and Bill went beyond their responsibilities by letting us know the condition of the property in our absence, providing access for maintenance, and giving us information after Hurricane Irma. During the negotiations they kept us informed and up to date. They showed that they cared for our property and that their work-style was both friendly and professional.
Marcia C.
Outstanding Job!
It was a pleasure working with Nancy. She was there from the beginning of our search to the end. She made the process easy. I will definitely refer my friends to Nancy when and if they are ready to buy. Nancy did an outstanding job, any questions was answered in a timely manner.
Michael & Donna P.
An Absolute Blessing!
Nancy was amazing!! She really got to know my family and took time to look after everything since we were buying from out of state. I loved that she listened to the things I was looking for and found us the perfect house for my family! She was with us through the whole process and even after the sale was complete. Wonderful to work with!!! She was the fourth realtor we tried. An absolute blessing!
Nathan & Emily S.
True Professionals
They are true professionals that really know the market. They are hard workers. They can be trusted!
R. & S. M.
Smooth
Hands down one of the smoothest purchases we have done!
P&TW
About Me
Hello! My name is Nancy Richey, together with my husband Bill, and our 2 toy poodles we purchased our Punta Gorda home in Dec 2010 as a future retirement home! For several years we lived in NH and traveled to Punta Gorda regularly. Well, as of 2014 we hated to go back so as of Dec 2015 I retired from a very successful dental administrative career of almost 40 years. Now I'm here full time and so very happy about that.
I'm a proud graduate of New Hampton Preparatory School, Plymouth State College-NH, New Hampshire Technical Institute for dental assisting and Dental Insurance specialist training.
With my love of design and remodeling I gravitated to Real Estate. I absolutely LOVE it! I have finally found my true purpose.
Bill and I have always been blue water sailors in New England…. primarily in Maine. Today we are the proud owners of our first fishing boat…and why not with the beautiful water of the Gulf and some of the best fishing in Florida here in Charlotte Harbor at our door step. When not on the water (or selling real-estate) we enjoy our motor scooters, downsizing from touring motorcycles.
I find great pleasure in familiarizing new customers to Punta Gorda and the surrounding areas. Whether it's boating, golf, tennis or great food I can present it all to you. I know the area very well and have what it takes to find what you're looking in your Punta Gorda Home.
Use the form below to send me a message.
Sorry, but we couldn't find any results in the MLS that match the specified search criteria.