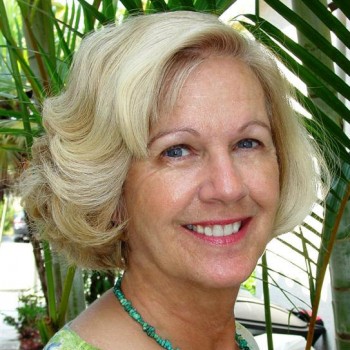 Very Knowledgeable
Calm – courteous & respectful of others time. Prompt and punctual. Very knowledgeable. Very professional at all times!
Arthur and Jeanne A.
Lisa went way beyond in assisting me
Lise helped provide information and recommendations on contractors and went way beyond in assisting me in getting my property ready to list. She was always very quick to respond to any questions and did an excellent job marketing the property as well as assistance with contract offers. Anyone who uses Lise as their agent will not be sorry.
Deborah A.
I would highly recommend!
Lise Johnson is a very kind, professional and persistent real estate professional. She was very attentive to all parts of the process. She is easily accessible by cell phone or email and answer any questions or concerns. I would highly recommend her to others looking to purchase property.
Claro and Kathleen L.
Lise is smart and professional
Lise is smart, professional, on time, goes the extra mile. Her wisdom and support made getting out of Florida so much easier. I wish she were my sister.
James C.
Lise functioned to the highest standard
Lise functioned to the highest standard. Her local knowledge was of immeasurable help and she fielded many difficult questions with humor, knowledge and an always pleasant attitude.
William and Janice Pappadake
Lise is very easy to work with
Lise is very easy to work with as well as knowledgeable and pleasant to be around. We had very difficult sellers and she handled the bumps well for us. We are very pleased with our experience.
Joel and Mary W.
Very pleased each transaction!
Lise Johnson has demonstrated her excellent knowledge of real estate and professionalism time and time again. I am a repeat customer and very pleased each transaction.
Mike M.
She was always professional
What can I say? Lise always picked up the phone or answered a text or email ASAP. It didn't matter what day or night. She was always professional and pleasant. Never did she loss her cool no matter what we put her through. I highly recommend her for all your real estate needs.
John and Deborah C.
Lise was a gem!
Lise was a gem! She made us feel so very comfortable, yet provided us assistance in a professional manner. She was "ALWAYS" available (email, phone, night, day, weekend) and gave us immediate response and helpful answers. Buying in Florida was different than Wisconsin, Lise helped us completely in every way she could. We actually consider Lise more than our realtor, she is now our new friend in Florida! We feel blessed to have found her!
Laura and Dan S.
Lise was responsive!
Lise was responsive to all our needs, professional and patient throughout the buying process. We would recommend her to others!
Ronald and Mary P.
Excellent Job
Lise sold my condo for me previously and she did an excellent job back then and now!
D.B.
Job Well Done
Lise was very professional and friendly in her sales approach. She had extensive knowledge of real estate in the Punta Gorda area. Our phone calls were promptly returned, and questions answered. We were in close contact while she was on vacation as she presented our offer at this time. Job well done!
Lise is the best!!
Lise is just the best!! She made this whole ordeal as easy as can be. She kept me informed of progress all the way through the sale of my 3 Rotonda Lakes lots.
D.
Great Job
Did a great job from start to finish, always keeping me updated throughout the whole process.
GM
Helpful
Her knowledge of the area was very helpful.
MM
We have now worked with
We have now worked with Lisa in five transactions and all were handled very professionally and when any issues did arrive she handled them as quickly as possible. I will return to her if I have any further real estate needs
Jennifer and Alan Rader
About Me
I moved to Punta Gorda nearly 30 years ago with my two sons. I have been a realtor for over 25 years and my honesty and knowledge of the area have contributed to my success as one of the Five Star Realty's Top Agents.
I am an avid boating enthusiast and I have enough boating hours on Charlotte Harbor to earn my Captain's license. The natural beauty of the area is perfect for golfing, shelling, fishing or just relaxing without crowds.
I have an extensive knowledge of the canals and waterways in the Punta Gorda/ Port Charlotte area and am familiar with waterfront and non-waterfront communities. I enjoy finding the best value for my customers.
I am a former flight attendant for American Airlines. Arabic and French linguist for the Department of Defense. I graduated from Gettysburg College, PA, with a degree in Art/French.
Use the form below to send me a message.