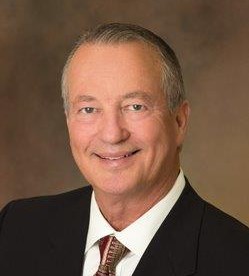 Dedicated and Determined
Ken was dedicated and determined to help us purchase our property. He was always available by phone, text or email to answer any questions we had. Ken assisted in many aspects of the purchase and the experience was a positive one. We highly recommend Ken Williams!
Matthew & Michelle B.
Ken was Awesome!
Denise C.
Ken is a wonderful real estate agent!
Ken Williams is a wonderful real estate agent. His ability to sell my property while I was living out of state is testament to his communication skills, professionalism and expertise. He found a buyer quickly and the transaction was smooth.
Theresa B.
Invaluable!
Ken Williams was my agent for selling my house. He guided me every step of the way and responded immediately whenever I called. He always followed up our phone conversations with a personal visit to my home to ensure my concerns were met. His advice was invaluable in helping me make the right decisions affecting the sale while making it clear to me that he would abide by whatever those decisions were. His personable and friendly manner helped to relieve much of the stress and anxiety I felt along the way. I am especially grateful to Ken for allowing my daughter to participate in the process and keeping her equally informed of what was happening. When I told him that I was having difficulty finding a place to stay after the sale he immediately responded and resolved that issue.Thanks to Ken and his teammates at Five Star I now have excellent accommodations after the sale of my home. I highly recommend Ken and the Five Star agency to anyone wanting to buy or sell real estate in our area.
K.D.
110%
Even though my purchase was small (a lot), Ken gave 100%. Communicated frequently and checked in throughout the process to make sure my needs were being met.
C.L.
Having to time our move
Having to time our move as to not cause scheduling issues with selling and finding a home, I knew it would take someone who was experienced and straightforward to get the job done. Welcome Ken Williams, the perfect fit. Ken was able to tie up all the loose ends resulting in SW Florida gaining 2 more residents. Thanks Five Star Realty of Charlotte County and of course Mr. Williams.
Louie Maiello
Genuinely Great
Ken, aside from being a genuinely great person, conducted business in the most professional way. He was always available and prompt in returning call, emails and texts. Ken was always calm, respectable, and reassuring. He treated my wife and I like family reminding us that "he would be happy when we were happy." For integrity, honesty, and an overall pleasurable experience, look no further.
LM
Outstanding Realtor!
Within minutes of requesting information on the house we were interested in, Ken called us, and we made arrangements to view the house. He promptly answered ALL our questions and brought necessary papers to our home. He always was so courteous, kind and took care of everything in a very timely manner.
JPO
Professional and Thorough
We were in Sarasota, FL last May of 2021. Decided to detour from I75 and travel Route 41 South. We spent a couple hours in Punta Gorda. Visited Bonita Springs and Naples. We came back to Punta Gorda a few days later. Stopped in your office, briefly met Ken. Have never regretted our decision to sell our home in Arizona and meeting Mr. Williams. His professional and thorough standards could not be improved upon.
D&BM
Made Purchase Easy
Ken was awesome. Great communication and he went out of his way to make my purchase easy. Ken is a great asset to Five Star.
JP
Great
Great to work with. Very responsive and accommodating. Ken went well beyond what we consider to be a "typical" real estate agent.
T&RG
Honest, Informative, Thoughtful...
Ken was honest, informative, thoughtful and a pleasure to be around.  Ken is the reason I found the house of my dreams.  Without his directions, this transaction would never have occcurred.  I feel he is a tremendous asset to your company and a credit to the realty business.  I consider myself lucky to have found him!
About Me
As an experienced professional in sales management and spearheading business operations, Ken Williams represents diverse home owners and future home owners, actively specializing in the Charlotte County real estate market. He is creative and attentive to each client's needs and desires. With over 30 years as a business leader and owner, Ken strives to exceed the expectations of each client. His integrity, knowledge of the purchase and selling processes, and communication skills strongly support his success. He understands the difficulty clients can be faced with when relocating and strives to make the process as easy and efficient as possible for those buying or selling in the real estate market. Ken loves meeting and communicating with diverse clients, while determining which homes would best suite them. Holding a passion for connecting with each client, Ken's caring and personable nature is highlighted as he matches his clients with their ideal properties as well as skillfully featuring each home's unique character and presence. His business and sales career began with opportunities to assist customers while managing finances, maintaining records and documentations, ensuring confidentiality, and earning the trust of each client. Ken is a member of the National Association of Realtors, where he is certified as a Pricing Strategy Advisor. He is skilled in working with appraisers, discussing home values with clients, and identifying similar properties of interest. In addition, he is a part of the Punta Gorda-Port Charlotte-North Port Association of Realtors and Florida Realtors Association. Ken's professional career established him as an analytical thinker with great problem-solving skills, and he is always eager to come up with innovative solutions and think outside the box. If a client is indecisive or needs help balancing each property before deciding, he enjoys providing any help that clients may need. His knowledge and experience in ensuring the best sale, negotiation, and customer satisfaction, coupled with his expertise in investing make him the unequivocal go-to resource for all real estate needs. Ken's customer-focused attitude and results-oriented work ethic are displayed as he is patient with the decision-making process and ensures that all clients are completely satisfied before establishing a closure. When he is not navigating properties, Ken is an outdoors man that enjoys spending time with his family and his four children.
Use the form below to send me a message.
List View

Map View

Grid View
$379,900

Lot Size

4,356 sqft

---

Home Size

1,510 sqft

---

Beds

2 Beds

---

Baths

2 Baths

---

Year Built

2019

---

Days on Market

21

---

$1,790,000

Lot Size

10,890 sqft

---

Home Size

2,228 sqft

---

Beds

3 Beds

---

Baths

3 Baths

---

Year Built

2021

---

Days on Market

35

---
See all Real estate matching your search.
(all data current as of 3/28/2023)
Listing information deemed reliable but not guaranteed. Read full disclaimer.