Five Star July Birthdays and Showers
Five Star July Birthdays and Showers. We would like to wish a very special Happy Birthday to our Five Star and Sandstar family members, Julio Gonzalez, David Tam, Luis Morales, Deb Abbott, Dorgys Bermudez, Bill Richey, Lisa Peterson, and Bob Helphenstine! Wishing you a day filled with happiness and a year filled with enjoyment!
In addition to our special birthday people, we celebrated the upcoming birth of Liam Tyler White. It was a lovely baby shower for our amazing support staff Kaitlyn. We wish her the very best on this special life event.
For more information on our amazing agents, click here.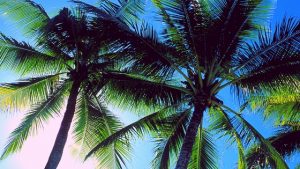 Our Area
Southwest Florida offers a wonderful climate. As a result, there are plenty of activities that can be enjoyed all year round. The cost of living is affordable which attracts people all over. Above all, Punta Gorda has not raised their property tax since 2012. Punta Gorda Isles is a beautiful deed restricted waterfront community with over 50 miles of canals. Most importantly, this provides easy access to Charlotte Harbor and the Gulf of Mexico. Most noteworthy, it's a true boater's paradise showcasing gorgeous homes and condominiums. Residents in Punta Gorda are very connected with the community and look out for each other as well. In addition, Fishermen's Village is a popular spot to grab a bite to eat or experience unique shopping.
Furthermore, right on the other side of the bridge is Port Charlotte. This is another town in Charlotte County that offers a variety of restaurants and shopping. You can enjoy nearby beaches, parks, golfing, etc. Finally, Port Charlotte has the Tampa Bay Rays spring training baseball stadium. Whether you enjoy sports or just want to relax, we have it all.
Please Like Our Facebook Page
https://www.facebook.com/FiveStarRlty/