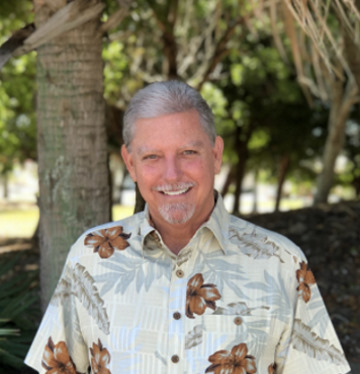 Very friendly!
Dan is very friendly, prompt and easy to work with. He was very reassuring throughout- also very honest! The best- thanks Dan! He did a great job for us.
Debra B.
Pleasure to Work With
Dan Bussey was a pleasure to work with. Very informative to all processes. Would use him again.
JP
Extremely professional
We have dealt with Dan on several occasions, both buying and selling of properties and have found him to be extremely professional, helpful and knowledgeable about the market. We will continue to work with Dan in all our future endeavors.
Claire C.
Detail oriented!
He is detail oriented. He is on top of your whole transaction.
Leonard and Diane M.
Simply amazing!
I couldn't have had a better realtor! He is just simply amazing!
Ronald and Marguerite B.
Fantastic to work with!
Dan was fantastic to work with and always available. We couldn't have been more pleased!
Robert and Linda O.
Knowledgeable, friendly and patient
Knowledgeable, friendly, patient, eager to help and answer any questions- will get highest recommendation to anyone I know who is in the market to buy or sell.
William W.
Dan is very helpful
Dan is very helpful with a thorough knowledge of the Punta Gorda Real Estate business. He is also extremely helpful and knowledgeable in the home inspection process. He was excellent with the facilitation of our golf villa.
Thomas and Jeanne R.
Professional
Dan is professional and sincere. He really cares about his clients.
J&DV
Excellent!
Dan is simply excellent in every way. Attention to detail especially is his forte.
Edward N.
Best Realtor!
Dan is the best realtor in SW Florida!
Terry & Brooke S.
Respectful and Considerate
Dan has been totally on top or ahead of us every step of the way and respectful and considerate of my elderly mother's needs.
Nancy D.
Pleasure to work with!
Dan was a pleasure to work with! He thoroughly explained the selling process to begin our journey and stayed on top of every detail throughout the closing process. In addition he always brought a pleasant smile and a great attitude. Dan was a great representative for your organization.
George and Kathleen F.
About Me
My name is Dan Bussey and I moved to Punta Gorda in 1994 from Eden Prairie, Minnesota with my wife Sandra. I was a Minnesota Real Estate Broker working with National and local Custom Builders there since 1976. I attended Mercer University, the University of Miami (Coral Gables, Florida) and Florida Atlantic University in Boca Raton, Florida.
I am a Member of the National Association of Realtors, the Florida Association of Realtors®, and the Punta Gorda, Port Charlotte, North Port Association of Realtors®. In 2011-2012 I was the President of the Harbor Heights / Peace River Rotary Club. Prior to that I was our Rotary Club Secretary and also Chairman for Project Graduation for Charlotte High School in 2010 and have been actively involved in numerous community, service-oriented activities over the years.
I was trained by the nationally recognized leading expert in Real Estate Coaching and Training, the Mike Ferry Organization. The Mike Ferry Organization has been endorsed by the National Association of Realtors® and Mike himself cited as one of the five most influential people in Real Estate.
Throughout the majority of my career I specialized in new construction sales; the six years prior to entering the general Real Estate field again in 2004, with Five Star Realty, I was the Builders Representative for SandStar Custom Homes (now the Arthur Rutenberg Homes Franchisee for Charlotte County), an affiliate of Five Star Realty.
In both 2015 and 2016 I was voted "Mentor of the Year" by the agents in my office.
I bring 42 years of practical Real Estate sales experience to every transaction. My hope is that you will choose me to help you with all your Real Estate needs. Your satisfaction is my highest priority.
Use the form below to send me a message.