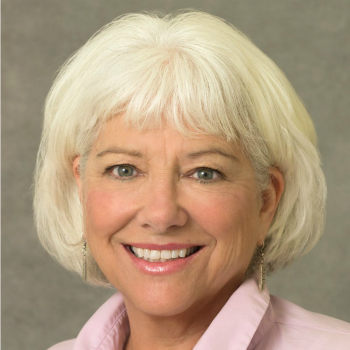 People like her are rare
Kitty explained everything thoroughly and kept me informed every step of the way. DO NOT LOSE THIS AGENT!!! People like her are rare these days.
Joy to work with!
Kitty Cayo was a joy to work with. She is personable, down-to-earth, and yet professional at the same time. She is a credit to your organization.
Five-star professional!
Kitty Cayo is a five-star professional with a smile, pleasant personality and personal touch that made us feel comfortable and confident that we would find our perfect SWFL home…Our entire home-buying process and move was smooth and efficient. Kitty is the very best!!
Knowledgeable
Kitty's knowledge on the area was key to us buying the home. I would thoroughly recommend Kitty if you are looking to buy a home or property in Southwest Florida. Using Kitty's services really took the stress out of buying buying a home and Realtor's that have your interests in mind are really had to find.
Highly recommended
Kitty is an excellent broker. She got for us the best options for our vacation home. She organized perfectly all the visits to the properties so it was easy to take the decision…..She helped us a lot during the survey, price negotiation and closing of the new property. Highly recommended.
Outstanding service
Not only did Kitty provide us with outstanding service, accurate information and local knowledge, she also was a pleasure to work with. Her sense of humor and quick wit made house shopping fun and very enjoyable. Kitty is very professional and knows the real estate market exceptionally well. Kitty worked on our behalf getting us what we consider a really ideal property at a remarkable price.
About Me
My name is Kitty Cayo. I don't claim to know everything about the SWFL real estate market. I learn something new about SWFL every day. But, I do make a few claims that may matter to you. I'm tenacious. A former journalist I know how dig for information. Accuracy and persistence pays off!
I proudly claim Midwestern heritage. I was born and raised in WI and lived in Chicago for several years as well as on the shore of Lake Erie in NW PA. I value honesty and integrity in each relationship and enjoy a healthy sense of humor.
Expect me to be available, actively listen, respond quickly, and thoroughly research information so you are confident in making sound real estate decisions. I consider working with you a privilege and am thankful of the trust my buyers and sellers have in me to navigate the details of one of, if not the most significant sale and/or investment of their lives. Thank you for considering me as a partner in your investment.
Use the form below to send me a message.