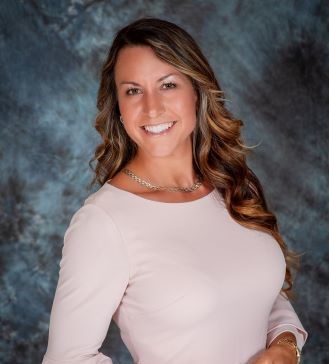 Patient and HONEST!!
"Jacquelyn was very patient, understanding and didn't waste our time showing us properties that weren't what we were looking for!  Most important she was HONEST!!"
Mr. & Mrs. Marcus Carr
Professional, Hardworking, Friendly Explains Everything!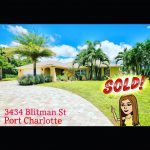 Jacquelyn went above and beyond our expectations. 
She is a hard working woman who didn't stop until she found our dream home! 
We would feel comfortable recommending her to friends, coworkers and family.  She is professional, hard working, friendly… that explains everything!  Clearly no surprises at closing!  We highly recommend her!!
John & Marybeth Breslin
We found Jacquelyn by accident!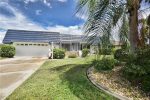 We found Jacquelyn by accident!  We were on Zillow or Trulia and Jacquelyn responded (THANKFULLY)!  Asked if we could do anything to improve our services and provide a more complete real estate experience… "I can't think of a single thing".
We would feel comfortable recommending her services to our friends, coworkers and family.
It would be difficult to pick out a single trait of Jacquelyn that is more worthy of mention than any other, but if I had to pick one it would be the way that she remains completely on top of all deadlines. I never had to follow-up with her; rather she kept me on my toes, making sure I had taken care of all issues.  FIVE STARS!!
Owen Marks and Laurie Pender
"Far Exceeded Our Expectations"
"We stopped in to talk with the builder" and met Jacquelyn.  "Jacquelyn far exceeded our expectations.  She was extremely efficient and professional.  We highly recommend to anyone with real estate needs".  
John & Cheryl Howland
Professional & Pleasant
Jacquelyn was professional and pleasant.  She follows through and pays attention to detail.  Highly recommend her!
George L., Punta Gorda
Very Professional
Jackie was very professional from start to finish.  She was extremely prompt on returning phone calls, emails & texts.  Dealing with her was a pleasure!  She is so nice and has a wonderful personality.  Very accommodating considering we were buying during COVID and currently live in Maine which made things more complicated.  She made things go very smoothly!  We would give her all 10s if it was an option!
Normand & Christina R.
Our Service Was Wonderful!
Jacquelyn is one of the nicest people I have ever met.  Intelligent, great personality, energetic and works very, very hard!  It was a pleasure working with her!  
Ray Z., Port Charlotte
Ray Z
About Me
​As a transplant from Eastern Connecticut, Jacquelyn understands the concept of leaving behind all that you know to start a new life. Her mission is to help others achieve the dream of moving to the Paradise that is Southwest Florida as she once did. Her experience with relocating and working with other transplants has steered her into a position of specialized out of state buyers agent!
Making a big move requires planning and timing, budgeting and effort, but most importantly not giving up on a dream.  Jacquelyn understands the hurdles
you may face when transitioning to a new part of the country. She will make your transition as seamless and smooth as possible by guiding you through the process she herself has undergone.
Come enjoy our areas unprecedented geographical location to the Gulf of Mexico and all its estuaries, world class fishing, unique water front living, pristine golf courses, eclectic dining and endless entertainment.
Call her to assist you in finding your piece of paradise today!
Use the form below to send me a message.