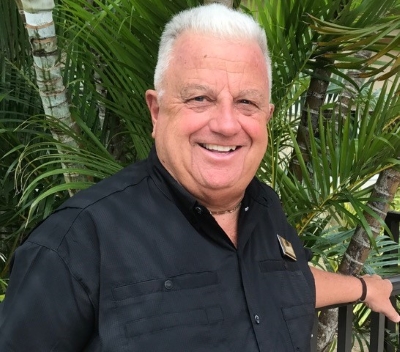 Pleasant, Patient and Trustworthy!
First time buyer, on my own. Bill and Nancy Richey provided a "hand-holding guidance I needed to gain the confidence and knowledge to make an educated decision leading to purchasing the home I was looking for. In between searches, Bill kept in contact with me, reminding me "he had my back," reassuring me my home was out there, we would find it. Always pleasant, patient and trustworthy. Bill and Nancy Richey were not only my realtors, they became my friends.
Holly W
Amazingly Helpful
Bill was amazingly helpful throughout the entire purchase process. He went over and above to assist us with arranging everything for the arrival of our boat, recommend local vendors and cruising with us to our dock- over and above to help us- Highly Recommend Bill!
Philip K.
Above and Beyond!
We were blessed to have Nancy Richey as our agent. We met her through good luck. She and Bill addressed every need and trouble spot that arose. They both responded quickly and professionally, but really cared about us as people more than clients. We felt confident and secure the whole time. They went above and beyond the norm. We would be lucky to call them friends someday!
Fred & Joan W.
Friendly and Professional
Together Nancy and Bill went beyond their responsibilities by letting us know the condition of the property in our absence, providing access for maintenance, and giving us information after Hurricane Irma. During the negotiations they kept us informed and up to date. They showed that they cared for our property and that their work-style was both friendly and professional.
Marcia C.
Real estate agent personified!
Bill is a great person to have when you need help, he went above and beyond the call of duty. He took the time to understand our personal needs for our family. This eliminated wasted time looking at property that he knew we would not like. He is real estate agent personified.
Earl & Julia H.
About Me
Buying a home and moving to Florida a few years ago has been a lifelong dream come true. However, Florida is not new to me. Since childhood growing up in Ohio, I have traveled with my family to our homes on the West Coast of Florida. During those years I became an avid off shore sailor and power boater. Yes.... you can love both!
Following my graduation from Muskingum University in Ohio with a degree in Economics and Accounting and a tour of duty in the United States Navy I joined Sears, Roebuck & Co. There I had a successful career as a Store and Regional Manager. For many years I managed the Craftsman brand in New England.
I live in Punta Gorda Isles with my wife, Nancy, and our two dogs, Toby and Cooper. You will find Nancy on this web site as well...we are Team Richey at Five Star Realty!
My attention to detail, high energy, business experience, and commitment to outstanding customer service will make buying or selling your Florida home a seamless and enjoyable experience. Nancy's sparkling personality, keen eye for design, and creativity will make your buying and selling rewarding and fun.
Together we can make YOUR Florida Dreams come true too.
Use the form below to send me a message.